Are you looking to sell your home in Roseburg, Oregon and want to maximize your profits? Well today is your lucky day, as we're going to be talking about the top 8 mistakes to avoid when selling your house in Roseburg, Oregon. Be ready to soak this information up, because avoiding these critical mistakes is what is going to ensure you are getting the best possible price for your home!
Major Repairs and Costly Renovations
An important mistake I want you to avoid is making the wrong renovations or repairs. Is remodeling your kitchen and bathroom for $30,000 going to make your house worth $50,000 more? Not exactly.
Understanding what renovations should be done to maximize your home value and your profits is something that we can help you with. Here are a few things to look out for when making the decision of investing money into repairs and remodeling.
Is your house financeable in its current condition? Does it have a leaky roof? Dry rot? Peeling paint? These are the things we should focus on before doing any kind of updating or upgrading because the difference in value from not financeable to financeable is going to make a huge difference in your sales price.

Avoid costly updates and upgrades. Focus on the basics that make the biggest difference in livability and appearance, but cost the least. This is typically your landscaping, paint, and flooring. These are upgrades that most of us can do on our own or for little cost, which will in turn completely change the appearance of your home and the quality of offers that you'll get.

Upgrade and update your home in accordance with your neighborhood. If you live on a nice street in one of Roseburg's premier neighborhoods of $400,000+ homes, and all your neighbors have granite countertops and tile floors, depending on the cost of those upgrades and the difference it will make in your sales price it may be worth doing. Whereas if you live in one of the nicer manufactured home parks in Roseburg, Oregon, granite countertops may not make a large difference in your value considering the cost that goes into it, and may price you out of the cheaper homes on the street. The basic rule being, bring your home up to the standard bar, don't set a new bar for your neighborhood.

Not Preparing Your Home For Sale
This can be included in the paint, carpet, and landscaping conversation, except it is the cheapest and easiest thing you can do to ensure you're getting the best offers. 
When working with my sellers, I always recommend decluttering as much as possible. Something as simple as hiding the things you don't use in your closet or under your bed can make a world of difference when showcasing the space in your home. 
One question I'm asked frequently by home sellers in Roseburg, Oregon is whether large furniture should be removed or not. And while I think furniture should be minimized, we also want to keep in mind that a staged space typically shows better than an empty space. Beds, couches, and tables all stage the space for what it's meant for, and staged homes typically sell faster than homes that are completely empty. 



Making The Home Available To Be Shown
It's not uncommon to require 24 hour notice prior to showing your home to prospective buyers. However, the more lenient you are and the easier you make it to show your home, the more potential buyers you're going to get in to view your home. Homes that are vacant or labeled "easy to show" (meaning you can be prepared for a showing within 2 hours) are going to have the best chance of getting a quality offer. When we restrict the times that a buyer can view your home, this leaves opportunity for them to look at other homes for sale, potentially making us miss out on a prospective offer.
Usually when a buyer calls to view a home, they are excited and ready to go! The easier you make it for the buyer to see your home, the more buyers that will come through, and the better offers you will get.



Showing Etiquette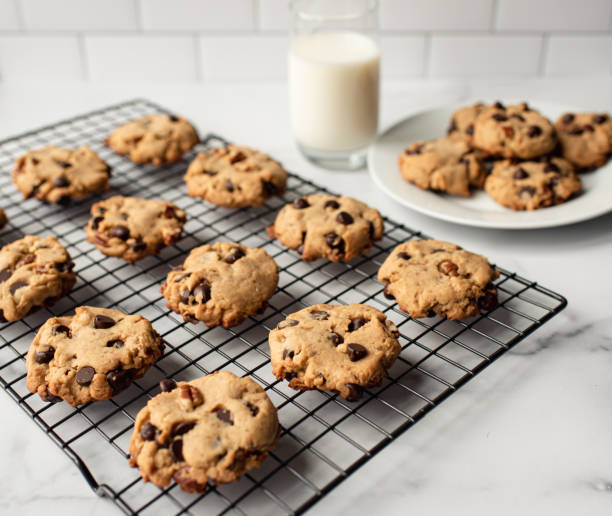 One thing that can affect how a buyer perceives your home is the quality of their in person walk-through, which will also affect the quality of the buyer's offer. Having shown thousands of homes in Douglas County, I have repeatedly heard from potential buyers that they felt awkward because the sellers were there at the home during the showing, following them around, talking about the home, and not allowing the space that was needed for the buyer to imagine themselves living in the home. For proper showing etiquette, usually you'll want to give the buyer's at least 30 minutes in private, turn on the lights in your home, plug in a scentsy, and if you really want to blow their socks off, leave bottles of water or cookies on the counter with a note that says "help yourself!" A bright home that smells good and offers refreshments is always going to leave a lasting impression!


Overpricing Your Home
This is one mistake we see all the time. Sellers see how prices are going up, and of course they want to get every penny out of their house, so they price the home $50,000 more than what their neighbors are selling for and they hope for the best!
Most real estate agents are going to offer free comparative market analysis services. This is where they will look at the comparable sales in your neighborhood and help you determine the value of your home. This is similar to the way that an appraiser comes to the conclusion of an appraised value.
If you price your home correctly you are most likely to get full price offers, or even above asking price offers, within the first couple of weeks of being on the market. The first few weeks of being on the market is when there is the most interest in your property, the most showings, and the most urgency for buyers to make a competitive offer. The worst thing we could do is vastly over-price a home, as we'll miss out on the prime time for creating that competition from buyers, which can cause the listing on your home to go stale.



Only Considering The Highest Offer
Now when your home is priced right, you're likely going to get a lot of attention especially in this busy market. So let's compare your home to a listing we had for sale last week in Roseburg, Oregon that ended up with 3 offers. So which one do we pick? Easy right. The highest offer. Well, the highest offer is not always the best offer.
Not only the offer amount, but also the terms are to be taken into consideration. Out of the 3 offers, we have one offer for $227,000 but they are using a loan program and asking for a $7,000 credit towards closing costs. The second best offer is a cash offer of $220,000 with no closing costs or seller credit. So essentially they are the same $220,000 offer. And in this case the cash offer is likely the safer choice, as the contract isn't subject to bank financing or appraisal.
These are all things that may be overlooked if just considering the highest offer and not taking a deeper look into the offer terms. 



Skimping on Photos and Marketing
95% and more of buyers nowadays are doing their home shopping online. That means that how your home appears in photos, video, and other marketing is going to be the first impression of your home. The marketing materials used is how buyers will determine if it's worth doing an in person tour of your home. One of the biggest mistakes you or your agent can make is skimping out on your listing photos and marketing. Even if your latest iPhone takes great photos, a professional photographer is going to know how to make your home shine. 
The quality of your offers that you receive breaks down to the following: 1) the number of eyes you get on the online listing, 2) how many people come and look, and 3) how many of those people write an offer. The more interest you have, the more offers you get, and that's typically when you would get the highest quality offers. 
It all starts with marketing, whether that's with photos, video, drone shots or online ads. It's taking the best quality marketing materials and advertising them across all platforms online that is going to get you in front of the most people and get you the best offers. This tip alone could help save you from losing thousands of dollars.



Hiring The Wrong Agent
When selling the biggest asset you own, it's important to take choosing a quality agent seriously, because it could make the difference of tens of thousands in your pocket. Your agent is the one who is going to be advising you throughout the process, handling your marketing, and negotiating you the best deal. 
I always recommend interviewing more than one agent because not all agents are created equal. Real estate agents are independent contractors, so regardless of the company you're working with, you can get linked up with either a great agent, or a terrible one. And that's why it's important to meet with several agents throughout Roseburg, Oregon, and make sure to do your research. 
Luckily, the internet makes it pretty easy to see how much business different agents are doing, any reviews on them, and just what their online presence looks like. If you google their name and nothing comes up, that may be just as much of a problem.
And best of all, it doesn't cost you anything more to hire an experienced agent in Roseburg, Oregon who sells over 100 homes a year, or an inexperienced agent who has less real estate experience than you. 
Thanks so much for reading and watching our video on the 8 Mistakes To Avoid When Selling A Home in Roseburg, Oregon! If you haven't already, make sure to subscribe to our blog and channel to learn all about what it's like living here in Roseburg, Oregon and the greater Umpqua Valley!
-Anthony Beckham